USB to CAN V2 Plugin PC interface
Active CAN PC interface for embedded applications via USB
The Ixxat USB to CAN V2 Plugin enables the simple design in of a CAN-interface, possibly with LIN, into customer devices. At this, the compact dimensions predestine the use in applications where space is limited.
Thus, this family addresses a wide range of applications, both in industrial and automotive sectors.
By using powerful hardware and connecting over USB 2.0 Hi-Speed (480 MBit/sec), these interfaces achieve very high data throughput with minimum latency and low power consumption. This allows them to provide the reliable, loss-free transmission and receipt of messages in CAN networks at high transmission rates and bus load.
Due to the very attractive price and the compact design the USB to CAN V2 Plugin interface is ideally suited for use in series production.
Features and benefits
Cost-effective and extremely versatile
Compact dimensions
Common driver interface for easy exchange of the PC interface type
For industrial and automotive applications
Galvanic isolation optional
Variants
The Ixxat USB to CAN V2 plugin is based on the latest USB to CAN V2 family. The interface has the same characteristics as the other USB to CAN V2 variants and is fully supported by the Ixxat driver packages for Windows (VCI) and Linux (ECI).
With up to two CAN high speed channels, one CAN low speed channel and one LIN channel – which can be configured via software to operate as master or slave – a large range of applications can be covered, both in the industrial and automotive area.
Technical Data
PC bus interface
USB 2.0 (Hi speed 480 MBit/sec)
Microcontroller
32 bit
CAN
 
 CAN controller
CAN 2.0A/B
 CAN baudrates
10 kBit/s ... 1 Mbit/s
 

CAN high-speed transceiver    

TI SN65HVD251D
 CAN low-speed transceiver 1
TJA1055T
LIN1
 
 LIN transceiver 1
TJA1020
 LIN protocol 1
V1.3 and V2.0
 LIN baudrate 1
Max. 20 kBaud
Galvanic decoupling
Optional (1 kV, 1 sec.)
Power supply
5 Volt, max 500 mA
Temperature range
-40 ºC ... +85 ºC
Connections
Fieldbus: single row female header; 2,54 pitch
 
CAN: single row female header; 2,54 pitch
Dimensions
67,5 x 40 x 9,2 mm
Certification
CE, EN 55022:2010, EN61000-6-1:2007
Weight
max 15 gram

1 CAN low-speed and LIN applicable only to USB to CAN V2 Automotive
Contents of delivery
- USB to CAN V2 Plugin Interface
- Driver VCI for Windows™ 2000, XP, Vista, Win 7, Win 8 and Win 10 (all 32/64-bit)
- Driver ECI for Linux, VxWorks and other OS
- Bus-monitor "canAnalyser3 Mini" for CAN and LIN, when applicable (Windows™)
- User Manual
Part number(s)
1.01.0288.11003
USB to CAN V2 PlugIn, 1x CAN High-Speed,
without
Galvanic Isolation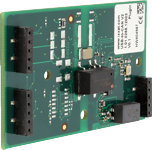 1.01.0288.12003
USB to CAN V2 PlugIn, 1x CAN High-Speed,
with Galvanic Isolation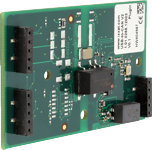 1.01.0288.22003
USB to CAN V2 PlugIn, 2x CAN High-Speed,
with Galvanic Isolation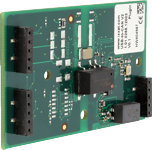 1.01.0288.22043
USB to CAN V2 PlugIn, 2x CAN High-Speed, switchable to
1x CAN low-speed and 1x LIN